To All My Friends,
Well, now that The Voice season 2 has come to a close, it's time for new horizons. It was a unique and challenging experience that I wouldn't have missed for the world.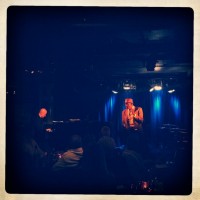 There are a multitude of new things on the horizon, including some very exciting live gigs that everyone has been asking us to consider. More on that later…
In the mean time, there's a new version of my Steve Clisby app available for iPhone and Android. It's been updated and will now alert you when I have a new gig planned, or a new song release. Please check it out here…
We have our first warm-up gig coming up on the 4th of July at The Bourbon in Kings Cross. We'll also be putting up a new and easy way to buy my music on the home page of steveclisby.com You'll have the option to buy tracks as singles, digital albums or physical CDs.
As I've mentioned before, there are some exciting things in the works performance-wise and a few new social media surprises.
Last, but certainly not least, is my gorgeous teammate on The Voice, Celia Pavey. She's a winner whichever way you look at it and it's been an outstanding experience watching her grow as an artist on the show.
As for me, it's been awe-inspiring being on the show. Working with Delta was a dream, she was truly amazing. I didn't know what to expect when I was selected in the blind auditions but the love and warmth I've received from everyone: audience, artists and crew, is really overwhelming, so THANK YOU ALL.
We're just getting started so stay tuned, enjoy the music and stay peaceful.
One love,
Steve.